Character Strengths

Topics

Resources

Professionals

Researchers
Leadership
"I take charge and guide groups to meaningful goals, and ensure good relations among group members."
Become Aware Of Your Strength
Understand what leadership is all about so you can begin recognizing it in yourself and others.
What is Leadership?
Leadership can take on many forms. As a character strength, leadership refers to the tendency to organize and encourage a group to get things done, while maintaining good relations within the group. Like teamwork, leadership involves being committed to the goals of the group, but how that commitment manifests itself is very different. Leadership involves setting goals and accomplishing them, enlisting effective help, building coalitions, and smoothing ruffled feathers. Effective leaders are able to provide a positive vision or message that inspires dedicated followers who feel empowered and perhaps even inspired. Leadership is a social phenomenon that can be distinguished into two areas:
Practice- defining, establishing, identifying or translating direction
Personal quality- the motivation and capacity to seek out, attain and carry out leader roles There are two types of leaders:
Transactional leaders- this type of leader clarifies responsibilities, expectations, and the tasks to be accomplished
Transformational leaders- this leader motivates their followers to perform at an extremely high level, fostering a climate of trust and commitment to the organization and its goals
Which virtue is this strength?
Leadership is a strength within the virtue category of justice, one of six virtues that subcategorize the 24 strengths. Justice describes strengths that help you connect in community or group-based situations. The other strengths in Justice are
fairness
,
leadership
,
and
teamwork
.
Explore and Apply Your Strength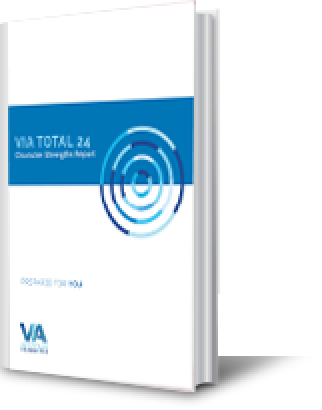 Research findings on the benefits of the strength of leadership found Socially, leaders are respected and valued by others, and they experience the benefits of being well-respected and held in high esteem by others. Leadership is related to emotional stability, openness, good social intelligence, and conscientiousness. Good leaders bring out the best in others. Leadership allows you to use and express a number of key character strengths, particularly zest, social intelligence, curiosity, creativity, prudence, honesty, and self-regulation.